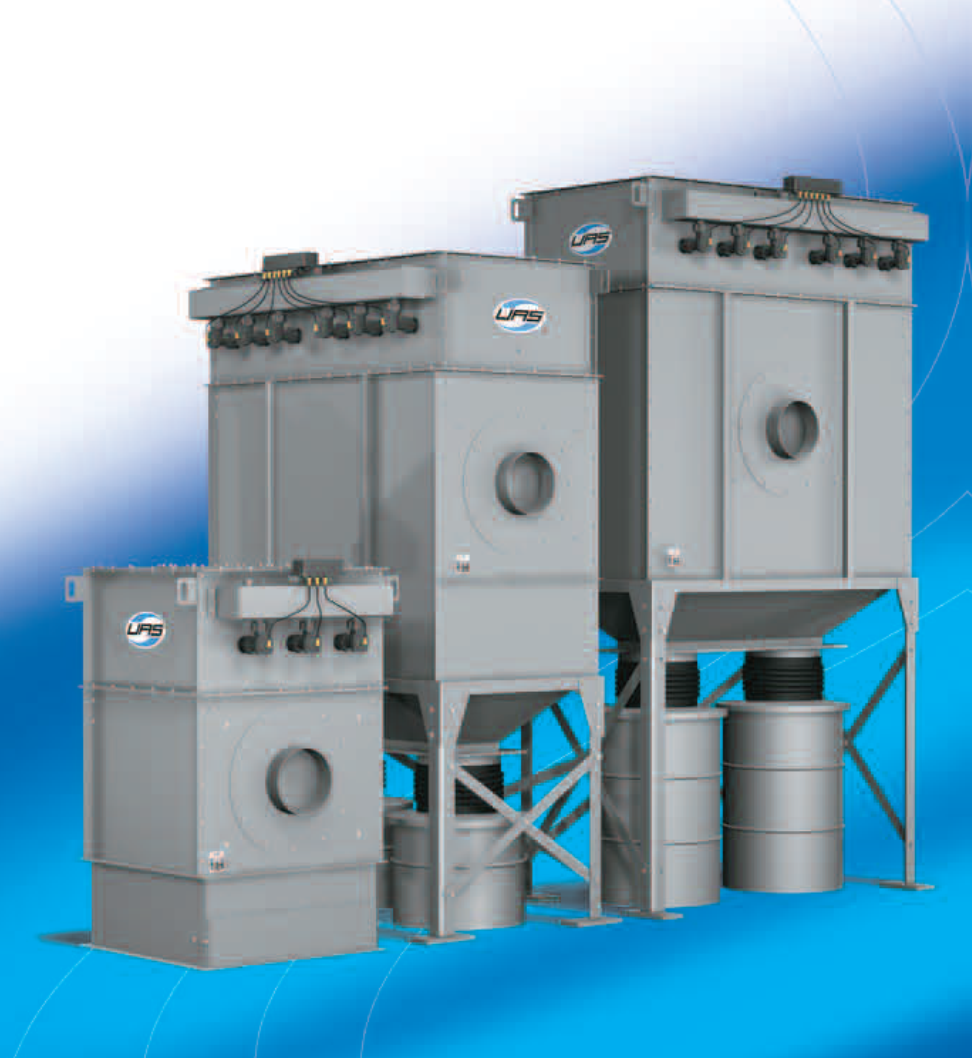 Dust Collectors
Are Used To Meet Industrial
Environmental

Requirements.
TYPICAL APPLICATIONS
Industries Processes
•

Abrasive Blasting
•

Ceramics
•

Blast Rooms
•

Bin Ventilation
•

Pharmaceuticals
•

Grinding
•

Plastics
•

Packaging
•

Pulp and Paper
•

Polishing
•

Rock and Related Products
•

Sanding
•

Rubber
•

Sawing
•

Woodworking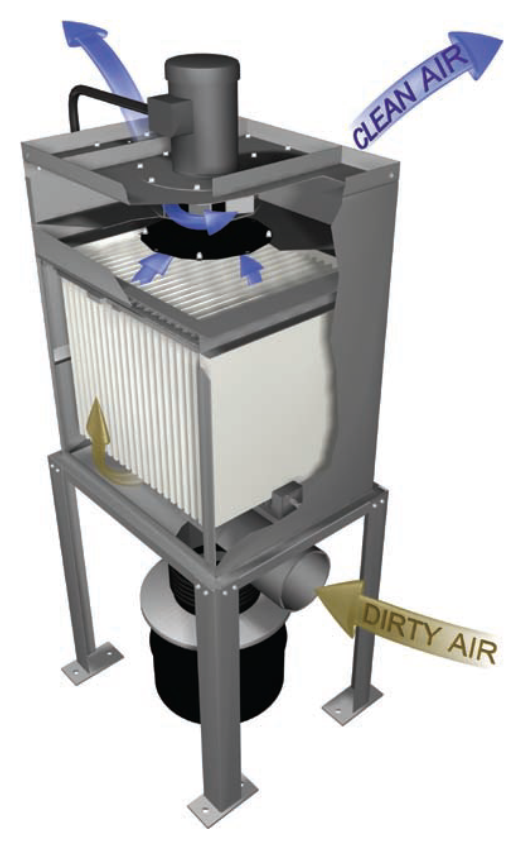 Features and Benefits:
•Custom Air Inlet/Outlet Locations:
•Location of inlet and outlet can be specified to meet installation requirements.
•Multiple Discharge Options:
•Allows for convenient dust disposal that matches your plant requirements.
•Heavy-Duty Supports:
•Designed and manufactured to meet seismic zone 4 and 100 mph wind load structural rating.
•Powder-Coated Finish:
•All components have electrostatically applied paint that helps prevent fading and chalking.
•Multiple Filter Options:
•Ensures proper filter type and media selection for your specific requirements.
•Quick and Easy Filter Service:
•Quick, tool-free filter removal from outside the unit.
•

BDC-21

with Hopper

Spring-less

Pulse Valves:
•

Provides durable performance with long-lasting durability.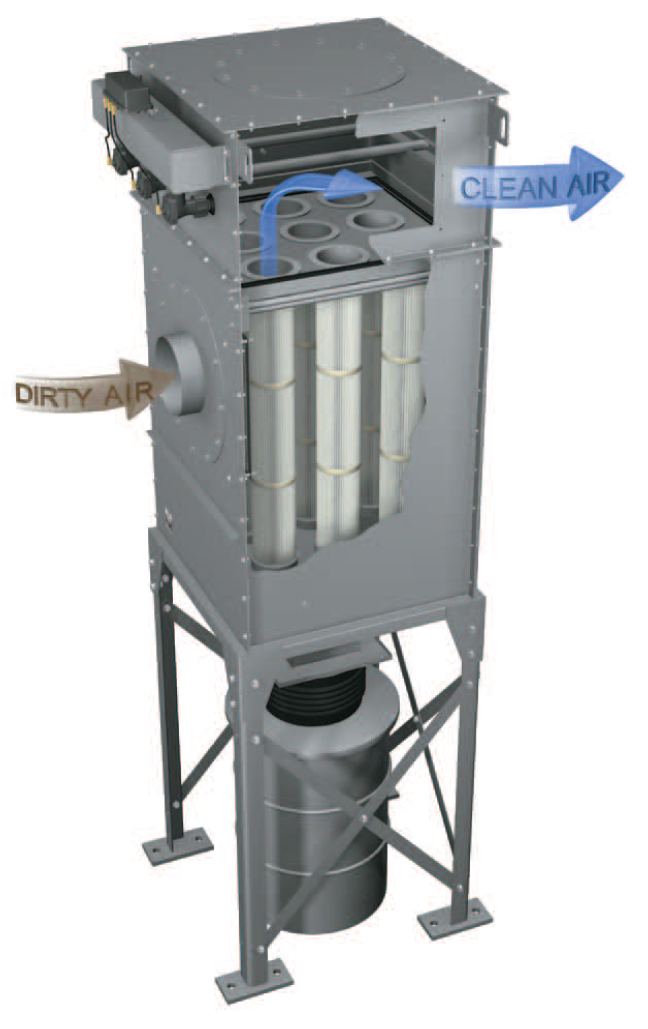 Cartridge Dust Collectors for High Volume Systems
Dust collection system is designed specifically for air-blast applications. An Empire collector comes outfitted with a properly sized high pressure blower. Every feature has been engineered for optimal performance in this tough high demand environment. The system captures the dust laden air, filters it and returns clean air to the plant.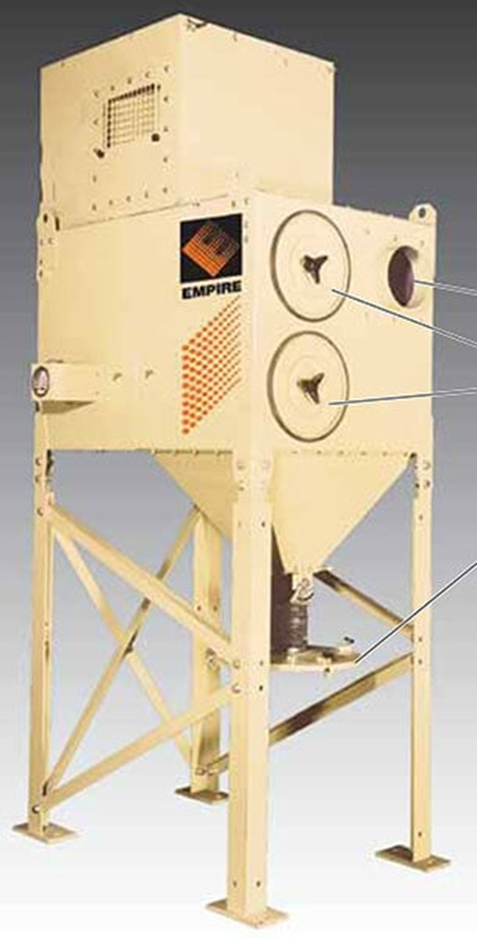 .