Plastic media is used primarily for paint stripping and mold cleaning.
Great Lakes Finishing carries a large selection of urea, melamine and acrylic plastic media for many different applications. Media is available in a several particle sizes and a wide range of hardness and density ranges to ensure you achieve the specific results you desire. Our plastic media delivers numerous benefits to your operation including:
No dust, toxins or residue
Superior longevity and durability
No damage to parts or equipment
Ability to withstand high air blast pressures and wheel speeds
Fast-working high-impact particles that won't lodge in parts or machinery
Consistent results
Cost-effective
Plastic abrasive is characterized as a less aggressive media than most other abrasives making it ideally suited for blasting on softer substrates and commonly used for the deflashing of plastic components, mold cleaning, the removal and cleaning of anti-corrosion coatings, hydrocarbon deposits, waxes, adhesives, and sealants. High durability, Free of Silica, no residual deposits results in a highly effective cost-effective media choice.
Plastic cleaning medias are synthetic particles with aggressive characteristics to meet the various dry stripping requirements. Because plastic medias are manufactured under the strictest quality control guidelines, they are superior to all other conventially used blast cleaning medias.
Reasons for Plastics' Superiority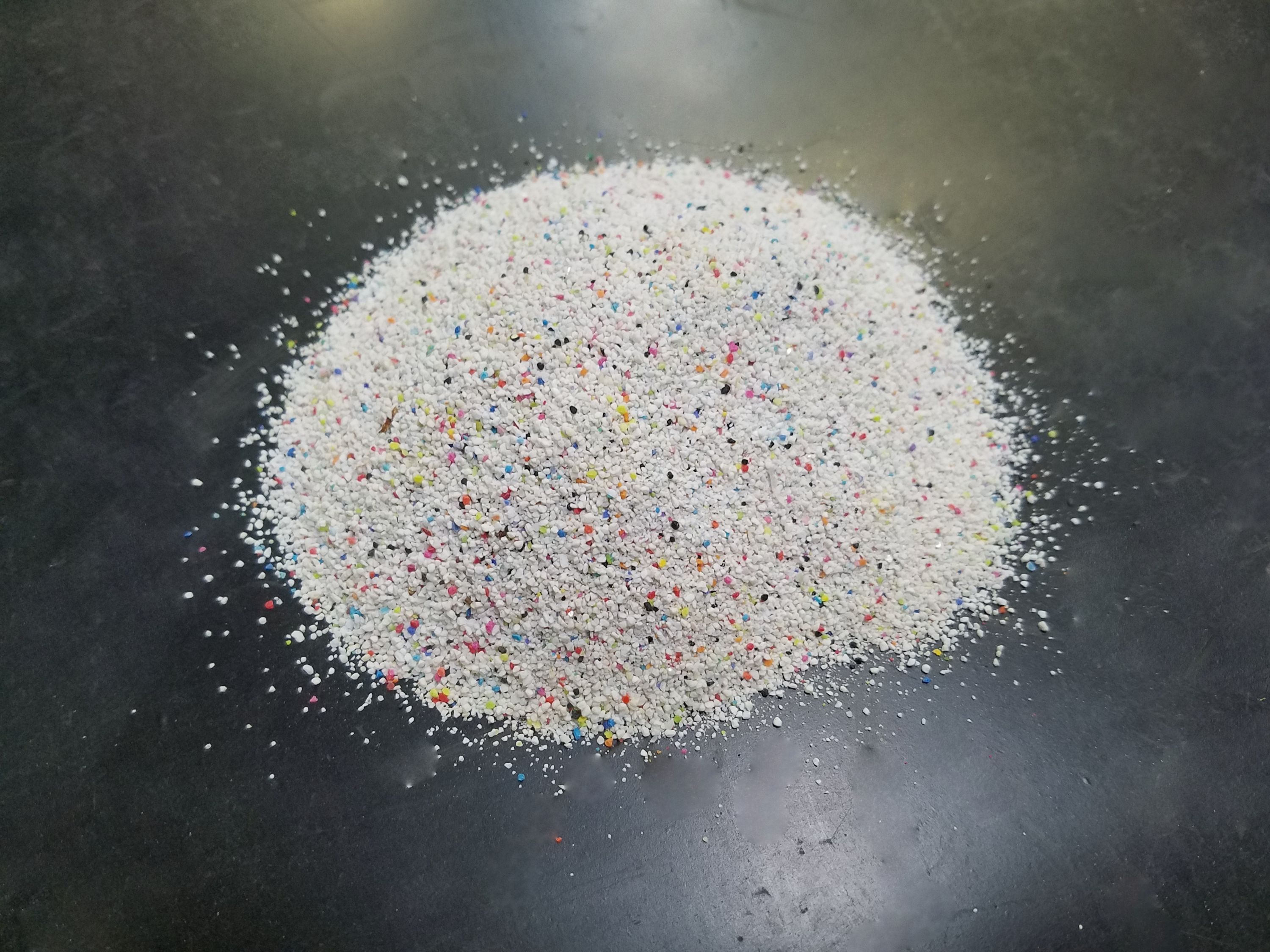 Hardness consistency
Size consistency
Media stability
High integrity
Re-useable
Low dust
Non-hydroscopic
No silicosis factor
Infinite shelf life
Non-toxic and environmentally safe
Low machine wear due to lower PSI requirements
No surface distortion or residue left on components
Request More Information
Sizes
| | |
| --- | --- |
| 16/20 | |
| 20/30 | |
| 30/40 | |
| 40/60 | |
| 60/100 | |
Download our information brochures: